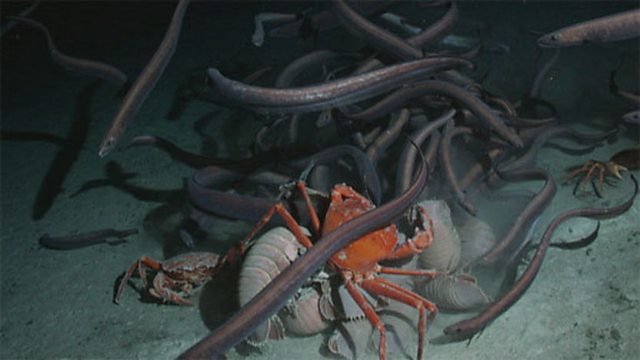 Deep sea scavenge
Planet Earth spent two years testing and developing a time-lapse camera system that could be operated remotely and withstand the immense pressure 2km underwater. Keen to use equipment that lies idle to participate in scientific projects, several oil rigs and drilling vessels pitched in to help get the camera in place, positioning it on the sea floor using a robotic vehicle.
Featured in...
A collection of clips showing the best in timelapse nature films.

Be captivated, informed and inspired by the world's wildlife.

Watch the best video clips of the BBC series Planet Earth.