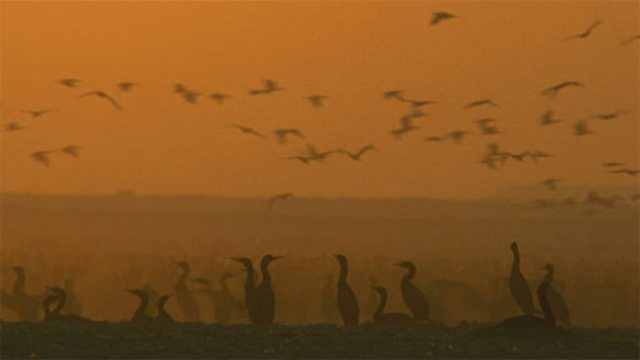 Desert seabirds
In a new angle on this bizarre spectacle, the heligimbal's powerful HJ40 lens pulls out ever further to a high wide shot that perfectly illustrates the seabirds' bleak isolation at the edge of the Arabian desert. The mystery of the apparently bizarre choice of nesting site is clarified by satellite imagery that reveals the beneficial effects of local weather patterns.
Featured in...
Watch the best video clips of the BBC series Planet Earth.

Be captivated, informed and inspired by the world's wildlife.