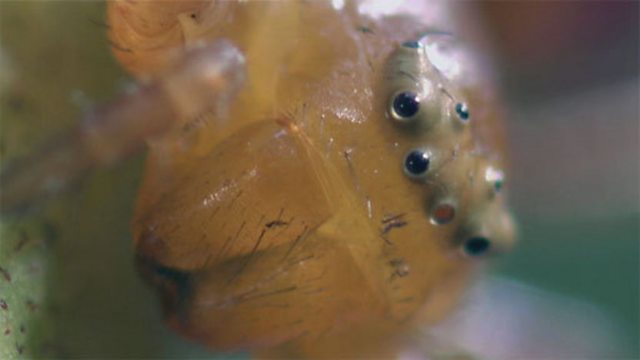 Red crab spider
To film inside the pitcher, the cameraman replaced sections of the plant with glass plates. These retained the liquid and acted as windows through which the creatures inside could be filmed. Combined with a borscope - a periscope the size of an arm tapering to a fingernail - the HD camera enabled macro scale shots in fantastic clarity and detail.
Featured in...
Watch the best video clips of the BBC series Planet Earth.

Be captivated, informed and inspired by the world's wildlife.