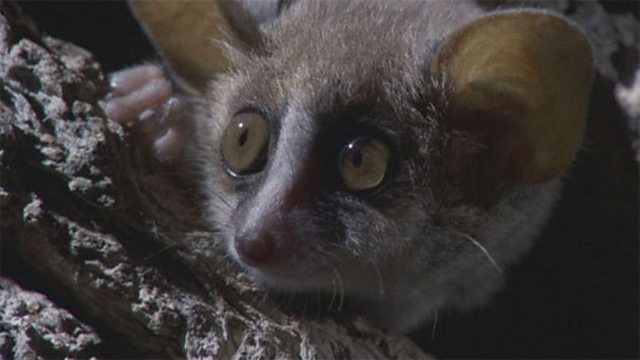 Mouse lemurs
These tiny and vulnerable nocturnal primates are rightly very wary of light. The HD camera's capacity to record in low light wasn't sufficient, so the crew rigged up a dimmer switch to habituate the lemurs to increasing levels gradually, over several weeks. A sophisticated rope access system enabled the crew to film high up in the baobab trees.
Featured in...
Watch the best video clips of the BBC series Planet Earth.

Watch 60 years of David Attenborough filming wildlife in Madagascar.

Be captivated, informed and inspired by the world's wildlife.