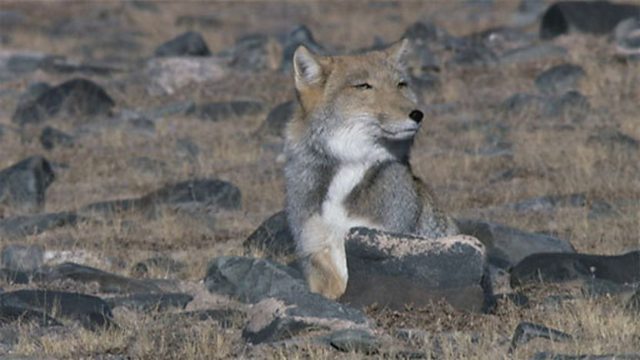 Tibetan fox hunt
The two years it took to get filming permits for the Tibetan plateau and four weeks searching for brown bears yielded an unexpected bonus - the elusive Tibetan fox. At 6,000m above sea level, conditions here are extreme, with temperatures under -20 degrees Celsius. The HD camera's long lens capability was indispensable in filming such a rare and shy animal.
Featured in...
Watch the best video clips of the BBC series Planet Earth.

Be captivated, informed and inspired by the world's wildlife.