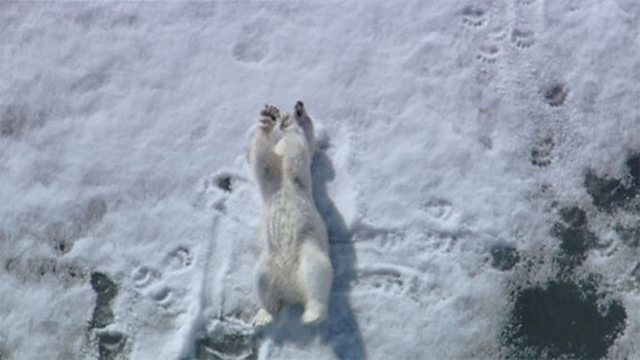 Polar bear cubs
Situated in the middle of the highest density of polar bears anywhere, the crew's base hut was an unfortunate focus of attention for hungry males. At a more comfortable distance from the subject, the long lens capability of the HD heligimbal camera system allowed incredible scope for continuous transition between close up and wide shots without disturbing the bears.
Featured in...
Be captivated, informed and inspired by the world's wildlife.

Watch the best video clips of the BBC series Planet Earth.