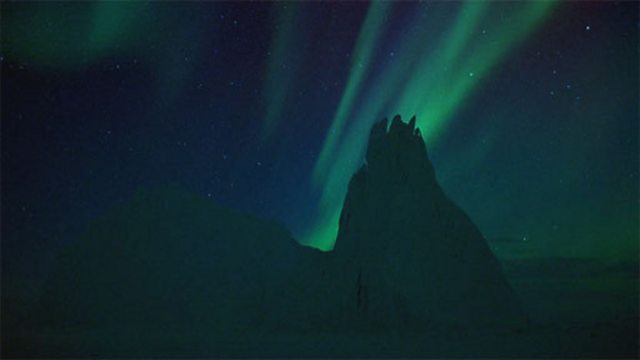 Southern lights
Getting the long exposure timelapse of the Aurora was extremely challenging. With the really spectacular displays occurring only on a few days, cameraman Wade Fairley experimented extensively on night scenes first to work out timing and exposure. As he shot on 500 ASA film, there was no way of reviewing the footage to check if the dancing effect had been captured.
Featured in...
A collection of clips showing the best in timelapse nature films.

Be captivated, informed and inspired by the world's wildlife.

Watch the best clips of David Attenborough's films from the polar regions for over 30 years.