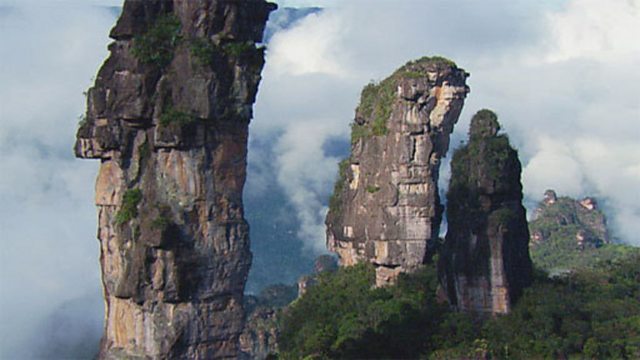 Kukenon tepuis aerials
A digital SLR recorded stills of the cloud movements every 4-8 seconds using an intervalometer. Played out as a sequence, these are much higher resolution images than even the high definition camera in time-lapse mode could produce. The large format of a 35mm camera gives the panning time-lapse of the rainstorm a cinematic quality.
Featured in...
Watch the best video clips of the BBC series Planet Earth.

Be captivated, informed and inspired by the world's wildlife.