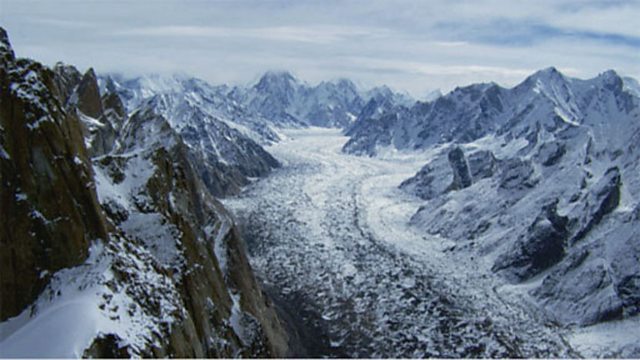 Karakoram aerials
Footage of the Himalayan ranges has generally been shot either looking up from ground level, or looking down from fixed wing planes high above. Here, a high-altitude Lama helicopter was able to film at summit level. The helicopter is stripped right down to an open cage. With no cabin to pressurise, the crew had to wear oxygen masks.
Featured in...
Watch the best video clips of the BBC series Planet Earth.

Be captivated, informed and inspired by the world's wildlife.