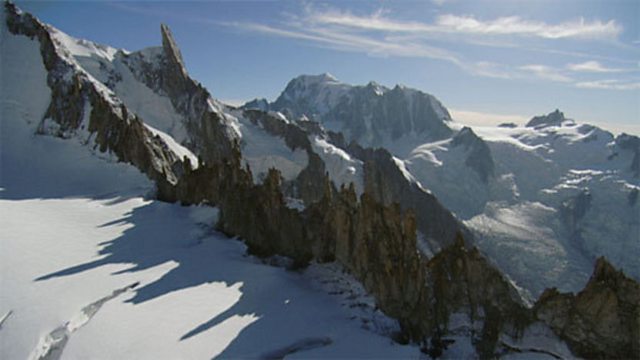 Aerials of the Alps
These stunning views of the different parts of the Alps took 10 days to film using the high-definition heligimbal camera. The camera's ability to swivel 360 degrees enables sweeping panoramic aerials and tracking shots across the spikey peaks of the Italian Dolomites.
Featured in...
Be captivated, informed and inspired by the world's wildlife.

Watch the best video clips of the BBC series Planet Earth.

Find out how the Earth works.