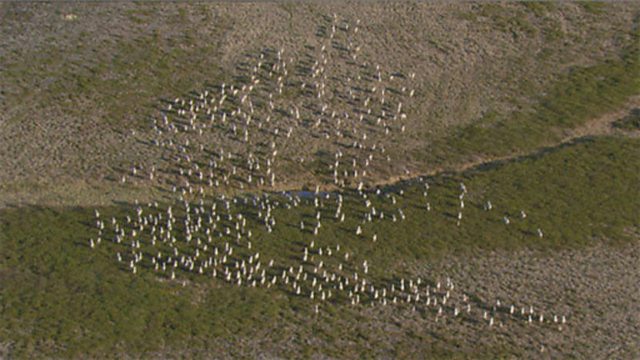 Wolf hunt
There's no place to hide here. A wolf relies on its extreme stamina, sometimes continuing the chase for more than 10km. The long lens capability of the heligimbal aerial camera system enabled the team to film the caribou herd high enough up not to affect their behaviour. The resulting footage is the first entire wolf/caribou hunt ever filmed.
Featured in...
Watch the best video clips of the BBC series Planet Earth.

Be captivated, informed and inspired by the world's wildlife.