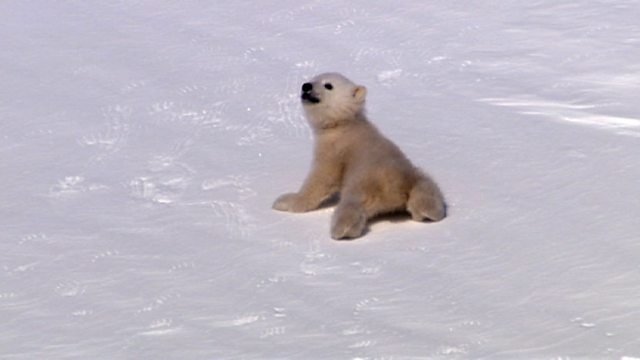 Polar bears emerge
Locating the spot at which the bears are likely to emerge at the end of winter isn't easy. Weeks of waiting at likely denning hotspots in Kong Karl's Land, Svarlbard, finally paid off, but following the mother and cubs on their journey across the melting sea to their feeding grounds proved just as great a challenge for the camera team.
Featured in...
Be captivated, informed and inspired by the world's wildlife.

Favourite video clips of the some of the worlds cutest animal babies.

Watch the best video clips of the BBC series Planet Earth.