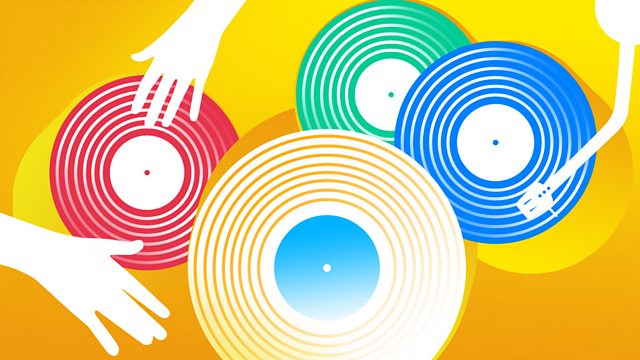 30/05/2009
This week Charlie plays recent releases from Somalia, Ethiopia, Cape Verde, Australia and Germany.
We start with Somali rapper K'Naan whose debut album The Dusty Foot Philosopher was released to critical acclaim in 2005. We hear the track Fatima from his new album Troubadour. Staying in East Africa we travel to neighbouring Ethiopia for some new dance music from Chalachew Ashenafi.
Aboriginal singer Geoffrey Gurrumul Yunupingu has sold tens of thousands of copies of his debut record Gurrumul, which is sung in both Yolngu and English. Charlie plays the track Marrandi from this album.
Although she grew up in Portugal singer Sara Tavares is of Cape Verdean descent. Her new album Xinti (Feel It) is an intimate mix of Portuguese vocals, Cape Verdean influences and Angolese rhythms. And we end on a group from Germany; 17 Hippies are back with a new album El Dorado and Charlie finishes the programme with a track appropriately called Adieu.
Tracks played in this week's programme:
Country: Somalia/Canada
Title: Fatima
Artist: K'Naan
CD Title: Troubadour
Label: A&M/Octone
Cat. Number: B0012479-02
Country: Ethiopia
Title: Munit
Artist: Chalachew Ashenafi
CD Title: Ilita! New Ethiopian Dance Music
Label: Terp
Cat. Number: AS-15
Country: Australia
Title: Marrandi
Artist: Geoffrey Gurrumul Yunuping
CD Title: Gurrumul
Label: Skinnyfish
Cat. Number: SFGU80201
Country: Cape Verde
Title: Bue
Artist: Sara Tavares
CD Title: Xinti
Label: World Connection
Cat. Number: WCD034
Country: Germany
Title: Adieu
Artist: 17 Hippies
CD Title: El Dorado
Label: Hipster
Cat. Number: HIP 013
Last on