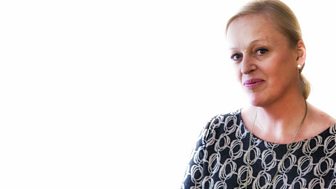 Jenny Kendall-Tobias
Jenny Kendall-Tobias began broadcasting in 2001 and became known as presenter of BBC Guernsey's Studio One.
In 2006 she left to have a son, who was born on Christmas Day, and returned in 2009 to fill the afternoon airwaves with chat and banter.
Before radio Jenny wrote for newspapers and magazines all over Europe as well as a brief foray into TV.
She began her working life as an actress, making her West End debut at London's Savoy Theatre and she also studied flute and singing at the London College of Music.
Jenny's show will celebrate its first anniversary on Tuesday 13th of July 2010. More than 400 guests have appeared on the programme since the programme's inception and the concept continues to grow from strength to strength.