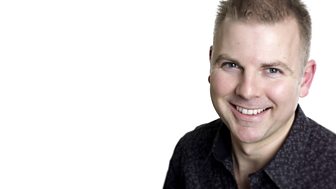 Danny Pike
Danny Pike ... weekdays from 1000 on BBC Sussex. Engaging, entertaining and lively conversation ... and great music!
Whether it's the big news story of the day, focusing on a particular issue or catching up with the latest show-biz names to visit our area, Danny will bring it to you.
Born in London in 1965, one of five brothers and sisters, Danny has two teenage daughters of his own.
He's lived in Sussex for 20 years, and can't think of anywhere else he'd rather live than Brighton.
That's no disrespect to any of the other beautiful areas of Sussex and Surrey, it's just where he's ended up, where life is good and where he's near the sea.
So he loves being on the water, sailing, wake-boarding or jet-skiing plus plays squash, five-a-side and cycles to work, basically he's a fidget and can't stand being idle.
He likes films, music (obviously!), theatre and F1 racing. He dislikes celebs with no discernable talent, injustice and quiche. And is not keen on….. cats.
His career highlights include interviewing Tony Blair (when he was PM), Sir Roger Moore and Diana Ross.
His low points include falling asleep on the desk once in the middle of an overnight show and giving away two cars in a contest instead of one! (NB - Didn't get sacked for either offence.)
And you can be part of it ... by calling 08459-570057 and text 81333 (start your message with the word "radio").