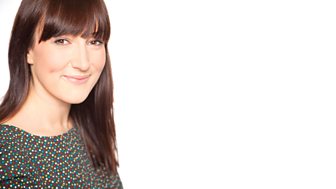 Amy Clowes
Join Amy Clowes on BBC Radio Manchester.
On radio
There are no upcoming broadcasts of this programme
Last on
Mon 6 Apr 2015 10:00
BBC Radio Stoke
Amy Clowes
Born in Macclesfield, Amy Clowes has lived in Sunderland, Nijmegen, Manchester, Australia, Chester, Wrexham, London and Birmingham.
Amy's a vegetarian but says she'd like nothing more than to live on a smallholding with a herd of pigs!
She loves travelling and taking photographs, but she's quite rubbish at sport, and a wuss when it comes to flying.
Amy's now in her 30s, but is in denial about it and refuses to grow up.