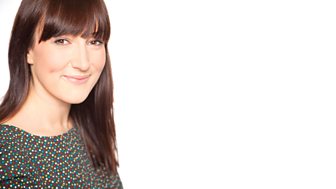 Amy Clowes
Join Amy Clowes on BBC Radio Manchester.
On air
Today 22:00
BBC Radio Lancashire & BBC Radio Manchester
Listen live (BBC Radio Lancashire homepage)
All upcoming (4 new)
Amy Clowes
Born in Macclesfield, Amy Clowes has lived in Sunderland, Nijmegen, Manchester, Australia, Chester, Wrexham, London and Birmingham.
Amy's a vegetarian but says she'd like nothing more than to live on a smallholding with a herd of pigs!
She loves travelling and taking photographs, but she's quite rubbish at sport, and a wuss when it comes to flying.
Amy's now in her 30s, but is in denial about it and refuses to grow up.