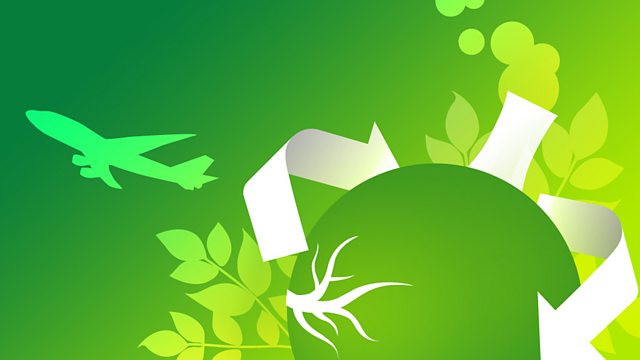 07/05/2009
The talk these days in the corridors of power is no longer about millions of dollars here, the odd billion there. It's now about the odd trillion here, there, and billions everywhere. The amount of cash being found by rich nations to revitalise their sluggish economies is unprecedented.
But in this week's show, we look at the small sums that often get overlooked when we talk about helping the world. The $20 a week that workers send back to relatives (who often live in some of the world's poorest nations) and which make such a big difference to their daily lives.
Remittances - as they are called - are falling sharply to many countries as the global financial slowdown takes its toll on migrant workers. Those gifts of $20 a week are being squeezed, sometimes drying up completely. The World Bank warns the level of remittances may fall by up to 8% in 2009 - that's a big loss of cash for developing countries (we're back to talking about billions of dollars).
For nations such as Jamaica - where remittances make up a huge slice of its economy - a drop off spells pain for many. Dave Shirley, the manager of a car parts firm in the north of the island, may speak in a breezy laid back fashion, but it can't mask his worry over the drop. "It makes a big difference, because that's what a lot of people rely on to live; to pay bills; pay emergencies. That source is just not there anymore - it's totally gone. So now we suffer."
Also in this week's show, we speak to the head of the UN's environmental programme Achim Steiner about his shock at the vast sums of money being used to prop up ailing companies, after spending years fighting for much smaller sums to tackle global poverty and climate change. He also shares his thoughts on why putting a $5 surcharge on a barrel of oil could be part of the solution to our environmental problems.
Tune in (or download), have a listen, and then let us know what you think. Email the team at oneplanet@bbc.com. And if you can't get enough of us (and you're a Facebook fan) we've now got a page there. Join us and let's continue the debate. You'll also find your photos from around the world, your postcards, and pics of the One Planet team at work.
Last on
Sun 10 May 2009
22:33

GMT