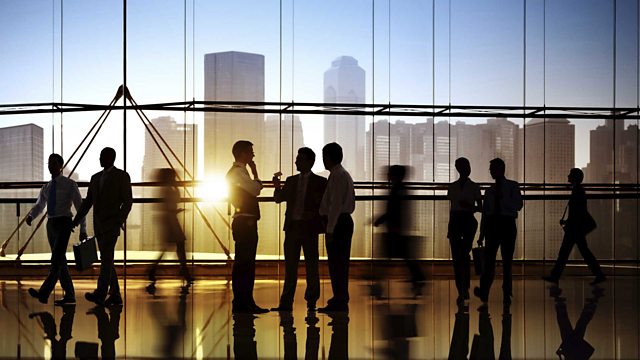 Former financial trader
Business Daily talks to a former financial trader about the hysteria that infected the banks before the great fall.
One of the amazing things about this great global crisis, is the human dimension.
Of course, there are lessons about regulation and bank structures and financial instruments and all that kind of thing, but the truly fascinating thing remains how intelligent human beings lost their senses, how what Keynes called "animal spirits" ended up as a destructive hysteria.
There was hubris among the masters of the financial universe whose nemesis then brought their world crashing down around them and us. There's a bit of Shakespeare here, or Greek tragedy or even Wagner.
To get an idea of the heightened atmosphere when it really did seem as if markets could only go up, Business Daily turned to Tetsuya Ishikawa, a trader at the time with Morgan Stanley in London and now out of a job.
He's written a memoir called "How I Caused the Credit Crunch" - hyperbole, of course - but Steve Evans asked him first what he meant by it.
There's been much debate about pay. This week share-holders at the mining company Xstrata voiced unhappiness about pay at the top. Shareholders in BP voiced similar unease. And bonuses in finance have now been roundly criticised from the President of the United States down.
The argument for telephone number pay is that talented people need motivation and big money does that.
But is it true? Is money what motivates professional people? Many people sweat and grind their days in awful conditions and I suspect the money is what matters then - but working on Wall Street, let's say, isn't heavy lifting, exactly.
To get some idea of what motivates people, Business Daily turned to two experts who also help determine pay.
James Perry is a professor at Indiana University and before that in Hong Kong, and Richard Boggis-Rolfe, who's the chief executive of the head-hunting firm Odgers Berndston.
Last on