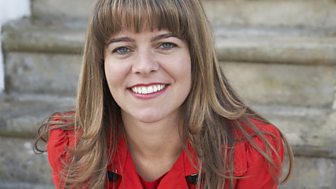 Health Check
Health Check grapples with health issues on a global scale, investigates discoveries and solutions in healthcare, and looks at how to deliver a healthier world. Presented by Claudia Hammond.
(Image: Claudia Hammond)
On radio
Wednesday 20:32 GMT
BBC World Service except East and Southern Africa, East Asia, South Asia, West and Central Africa
All upcoming (3 new and 4 repeats)
Presenter Claudia Hammond
Claudia Hammond presents Health Check on BBC World Service,
All in the Mind
and
Mind Changers
on BBC Radio 4. 
She grew up in Bedfordshire where she began presenting at the age of 14 with a request programme on Hospital Radio Bedford. In her year out before going to Sussex University to study Applied Psychology, she worked in the newsroom at BBC Three Counties Radio. She gave blood literally for the BBC in her first on-air appearance on the BBC for a programme on blood donation. Throughout university she worked for BBC Radio Southern Counties, where she researched and produced programmes and did the greyhound-racing tips. 
After reading for an MSc in Health Psychology at Surrey University and doing research in a breast cancer unit, Claudia began lecturing in psychology as well as working as a journalist at BBC Radio 5 Live. A year later she began reporting for Radio 4 programmes such as
Woman's Hour
and
All in the Mind
. 
Over the years she has presented numerous programmes on BBC Radio 4 including
State of Mind
, Emotional Rollercoaster and
Mind Myths
. 
As a psychologist she's passionate about communicating what psychological research has to teach us, whether it's through radio, writing or appearing on TV programmes. She also lectures in health psychology for Boston University's base in London. 
She is the author of Time Warped: Unlocking the Mysteries of Time Perception and Emotional Rollercoaster: A journey through the science of feelings. 
""The great thing about this job is getting to interview some of the most brilliant researchers in the world on the work they're doing. Psychology is a fascinating area to cover because research can tell us plenty both about ourselves and everyday life."" 
She was shortlisted for Mind Journalist of Year 2011 and recently won the British Psychological Society's Public Engagement & Media Award 2012.