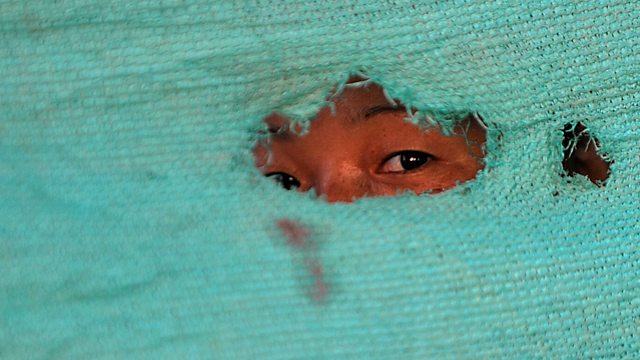 01/05/2009
Human stories from behind the global headlines. With Lucy Ash.
On today's programme: the Egyptian pig farmer; human rights in Nepal; and Frank Gardner.
Egyptian Pig Farmer
With concern over the possibility of a global swine flu pandemic, the Egyptian government has planned to cull thousands of pigs in the country. Outlook's Eva Dadrian speaks to a pig farmer who fears for his future.
Human Rights in Nepal
Award winning Nepalese human rights lawyer, Mandira Sharma, tells Lucy Ash why she risks her life to expose human rights abuses, which she blames on both the country's Maoist rebels and the security forces.
Frank Gardner
And the BBC's security correspondent, Frank Gardner, talks about a life-long love affair with travel.
Last on