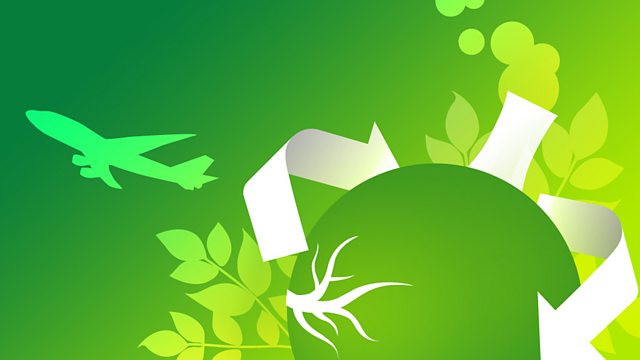 30/04/2009
The speed with which Swine Flu (and sorry if you're a US pork producer, I know you don't like the name) has swept across international borders and oceans will surprise few. Air travel has not just revolutionised the way humans and animals move around the world - it's a handy and quick form of transport for infectious diseases too.
What may surprise you is the high number of new pathogens discovered every year that jump from animals to humans. In this week's show, we sent Mike to Edinburgh to meet up with a leading expert on infectious disease epidemiology (basically an expect on how to stop the spread of horrible diseases).
Professor Mark Woolhouse reminds us the transfer of illnesses from animals is nothing new, but globalisation equals happy days for many diseases. "This is one world, and the pathogens are taking advantage of the opportunities that allow them to spread," he remarks.
Elsewhere in the show, we find out about Afghanistan's latest national park - in fact it's first national park. After decades of war and political strife, the country is looking to attract tourists with its natural wonders. We speak to someone who's made the bumpy journey to the site of the park - the fabled lakes of Band-i-Amir.
We also hear from business owners in the Kenyan capital of Nairobi about how they are being hit by the global economic downturn. And we ask some of the world's leading car designers to tell us why cars will remain our favourite mode of transport for decades to come.
Tune in (or download), have a listen, and then let us know what you think. Email the team at oneplanet@bbc.com. And if you can't get enough of us (and you're a Facebook fan) we've now got a page there. Join us and let's continue the debate. You'll also find your photos from around the world, your postcards, and pics of the One Planet team at work.
Last on