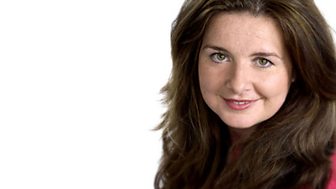 The Good Life
Plus 'Farming Matters' and gardening chat between 1 and 2.
About the show
The Good Life is BBC Radio Solent's food, farming and gardening show.
Every week the show starts with its incredibly popular Gardeners' Question Hour where you get to put your gardening questions to experts such as Brian Kidd (Portsmouth Parks Environment Officer for almost 50 years), Andy McIndoe (Winner of over 20 RHS Chelsea golds), Pip Bensley (Plant Buyer and Floral RHS Chelsea gold winner) and Wolfgang Bopp  (Director of Sir Harold Hillier Gardens) to name but a few.
We also have our weekly 'Farming Matters' series where we explore issues affecting our local farming community and how that has a knock-on effect to our weekly shopping basket.
Plus Georgie speaks to some of the South's most inspiring and established experts on anything from foraging, creating wildlife havens, tending roses, cooking with local produce to rural apprenticeships.
Rosie Yeomans' popular garlic recipe for keeping slugs at bay!
Take one whole bulb of garlic, put it into 2 pints of cool water and boil it for 10 mins.
Cool the pot outside ( it smells too strong to leave indoors).
When cool decant into a bottle (this will become your garlic concentrate).
Add 1tbsp on the garlic concentrate into one galloon of water.
Water plants with this every fortnight and when it's not raining.
This should help keep your slugs away.<?xml:namespace prefix = o ns = "urn:schemas-microsoft-com:office:office" />