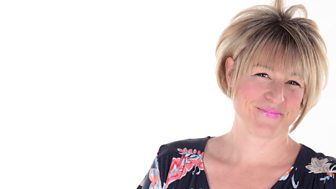 The Kitchen Garden
With entertainment for people who enjoy a greener lifestyle.
About the show
The Good Life is BBC Radio Solent's gardening and cookery show, presented by Rebecca Parker.
Every week Rebecca hosts Gardeners' Questions, where two experts advise on your gardening problems between 12 and 1. After 1 Rebecca Parker presents an hour of gardening know-how where she takes you on a tour of the South's gardens, allotments and greenhouses. When the weather turns chilly we turn our attention to local produce as Rebecca retreats indoors to bring you some culinary masterclasses dished up in kitchens across the South.
Rosie Yeomans' popular garlic recipe for keeping slugs at bay!
Take one whole bulb of garlic, put it into 2 pints of cool water and boil it for 10 mins.
Cool the pot outside ( it smells too strong to leave indoors).
When cool decant into a bottle (this will become your garlic concentrate).
Add 1tbsp on the garlic concentrate into one galloon of water.
Water plants with this every fortnight and when it's not raining.
This should help keep your slugs away.<?xml:namespace prefix = o ns = "urn:schemas-microsoft-com:office:office" />