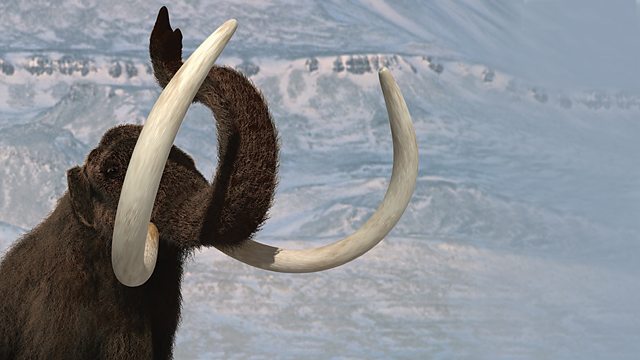 Thirteen thousand years ago, the north-west corner of the New World was a place where animals survived at edge of the ice.
The elephant-like mastodon and its biggest predator, the ferociously fanged scimitar-toothed cat, were just two of the most impressive beasts that lived here. Coastal fringes and islands were an important ice-free sanctuary while much of the continent was buried under ice. And the latest research suggests that this may be the place where the first people entered North America, possibly using boats to travel down the north-west coast. Their arrival occurred around the time of one the biggest floods of the ice age, when a towering 600-metre-high wave wiped out millions of animals and created a waterfall that makes Niagara Falls look puny by comparison.
This dramatic series reveals the spectacular wildlife of Ice Age North America, as the first people to enter this vast continent would have seen it. Evidence uncovered from today's landscapes is used to build a picture of the prehistoric past.
Last on
Credits
| Role | Contributor |
| --- | --- |
| Presenter | Neil NIGHTINGALE |
| Editor-in-chief | Miles BARTON |
| Producer | Stephen DUNLEAVY |
| Narrator | Jack FORTUNE |
| Camera Operator | John BROWN |