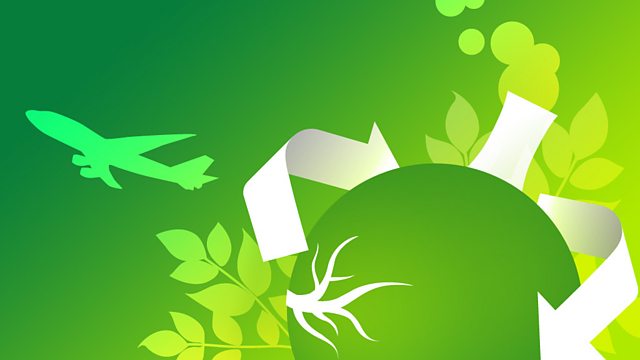 23/04/2009
Mike Williams assesses a key environmental ruling in the United States and investigates a supposed link between global warming and obseity. Plus, he finds time to watch a turtle race.
EPA ruling
Last week, the Environmental Protection Agency in the United States took a major step towards declaring Carbon Dioxide harmful to human health. The ruling is likely to lead to more regulation of greenhouse gases and will put pressure on Congress to pass climate change regulation. Mike talks to Richard Lazarus, an expert on environmental law.
Global Warming and Diet
Professor Phil Edwards has a novel theory - he thinks that as diets get better, the world's bulging waist line will have significant effect on climate change. Put simply, if we all eat more, there will be more agricultural production and so more emissions. Mike takes the professor to lunch to find out more.
Turtle Power
Conservationists are staging an international turtle race to raise awareness about the dangers facing Leatherbacks. One Planet is supporting "Sea Biscuit" in the race - you can track his progress by going to the link below.
Earth Day
This week, Earth Day events have been held around the world. Mike talks to Dennis Hayes, who set up the first Earth Day way back in 1970, to find out how environmental campaigning has changed.
Last on
Sun 26 Apr 2009
22:33

GMT