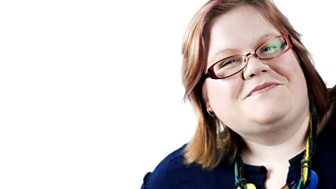 Helen Blaby
Helen's never really sure if people are interested in the previous career moves of people you listen to on the radio, but if you are then she's just spent the last 13 years guiding the people of the UK to work as the morning traffic reporter at BBC Radio 5live.
She's done other stuff in radio, but even she finds it boring so she expects you will too.
Away from work Helen loves music in all its guises. She says she'd be happy watching a man playing pots and pans as long as it was live, and if she's not at The Royal and Derngate in Northampton then you'll probably find her just over the county border at The Stables in Wavendon indulging in her passion for jazz.
She wants you to know that last year she did the Great North Run, and never intends to do anything of that nature again…although she might think about doing more walking than she does currently.
Helen loves driving around her home county, and even though she spent a chunk of her childhood growing up in Cornwall, she thinks Northamptonshire has far more beautiful places to see…it's just a shame it's so far from the sea.
Her mum agrees, and the two of them often spend hours seeing where country lanes lead, just because the view around the next corner might be better than that last one.
When she's not busy Helen likes nothing better than curling up with a good book, and having her lovely cat Oliver next to her on the settee.