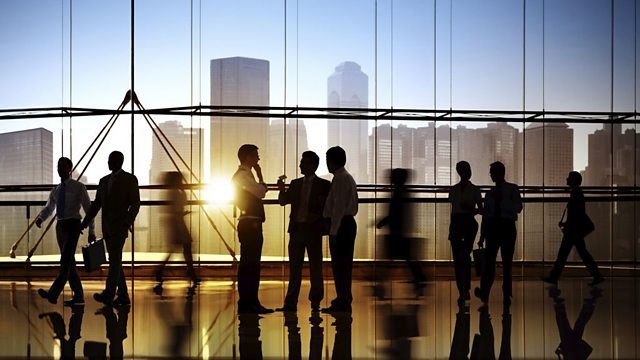 Newspapers
Business Daily spreads the news about good, old-fashioned foldable newspapers. A string of venerable titles from Australia to Britain via Chicago and Boston is suffering hard times. Will the internet scrunch them up and chuck them in the bin?
Everywhere you turn, newspapers seem to be suffering. The London evening paper has just been sold to a Russian oligarch for less than two dollars - that's the whole enterprise not a single copy on the way home. The Chicago Tribune and a string of American local, city newspapers face bankruptcy. The New York Times, no less, is getting financial help from a Mexican billionaire. The Sydney Morning Herald and the Age in Melbourne have merged parts of their coverage.
Do lovable, foldable newspapers then have a future? First, something of a dissident view. The film star Russell Crowe is starring in a film about newspapers called "State of Play". He's also been the subject of intense coverage by newspapers - he's been "praised, flayed and betrayed", as he puts it. He told the BBC that the demise of newspapers is because journalists get it wrong so much.
But is he right, or is the internet to blame? Roger Parry is on the board of a string of big media companies in Britain, and before that was chief executive of Clear Channel International, then the world's largest operator of radio stations, concert promotions and outdoor advertising. He thinks newspapers need a new business model.
Part of the problem is that classified advertising - those small adverts in the back of papers - are migrating to the web. It should be said that these small ads have their fans. The entrepreneur, Luke Johnson, who's owned and run media companies as well as chains of everything from restaurants to dental surgeries, believes the decline of small ads might have big consequences.
Maybe it's more the big and venerable newspapers which are feeling the pinch: the Boston Globe, the Philadelphia Enquirer, the Minneapolis Star Tribune - they're all respectable and sober newspapers that originated in the 19th Century, founded by local worthies who believed no self-respecting city could do without its own solid newspaper, bought every day by the citizens.
But now maybe more ingenuity is needed. Rishaad Mohammed publishes a string of newspapers in towns in KwaZulu Natal in South Africa. The papers are free, relying on advertising, and they're bright and breezy.
Last on
Fri 10 Apr 2009
18:41

GMT