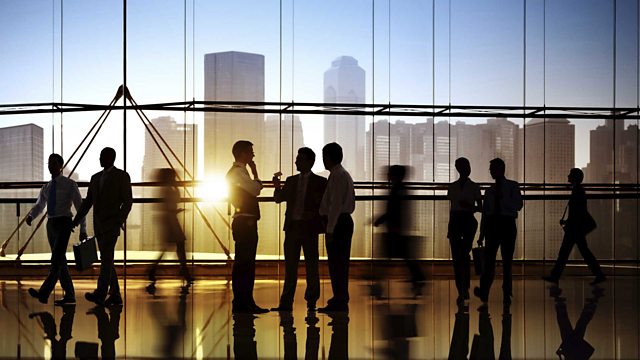 Food Prices
Never mind the economic crisis, what about the cost of feeding your family?
That is still the biggest worry for people in the developing world.
We hear from Egypt about life on the breadline.
A recent poll for the BBC World Service of people across 24 countries, found that three out of four respondents said they'd been affected a "fair amount or a great deal" by rising food prices. That's even though international prices for food commodities have fallen, as the economic picture has worsened. On the other hand 62% said they'd been affected a "fair amount or a great deal" by the financial crisis.
And yet food has not made it as a top priority for the G20 leading economies.
The BBC poll showed that Egypt is one of the places where people have felt the pain of high food prices most keenly, as the BBC's Yolande Knell reports from Cairo.
The big question is why the price of food on the street is still so high for hundreds of millions of people all over the developing world. Of course, last year, the prices of commodities such as grains were driven up to astronomical levels by high demand, a weak dollar and the use of land for biofuels rather than food.
But then, it all changed. The global economy began to fall off a cliff. Prices of grain and oilseed dropped sharply from their peaks, but they are still well above long-term normal levels, and they're vulnerable to changes in the value of the dollar and the price of oil.
Hafez Ghanem is assistant director general of the UN Food and Agriculture Organisation, and Lesley Curwen asked him how current prices were affecting the developing world.
Could the answer to some of the world's food problems lie with new kinds of crops? One way to improve the security of food supplies, to avoid global food shortages, would be the cultivation of edible plants outside the range of the dozen or so staple crops.
This is the argument of Professor Stephen Hopper, director of the UK's Royal Botanical Gardens, based at Kew, in the west of London. Lesley Curwen met him there and talked to him about his ideas on an electric buggy-ride through the gardens.
Last on