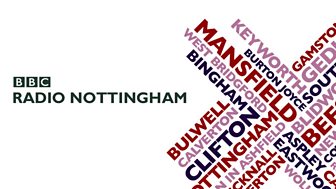 Devon Daley
Devon has always gone the extra mile for his music. He used to travel the world "Sherlock soul style" for a deleted vinyl service he started after redundancy from a recruitment agency.
While in Japan he actually realised he was the only customer apart from the owner and a guy with a large Afro, later revealed as the musician Questlove (a world renowned drummer and record collector) from the group - The Roots.
As a DJ he's played sets at the Palais and Zhivagos (Nottingham); Bluenote, Progress and 20th Century clubs (Derby); Jazz Cafe (London); Global Room, Pacha (Ibiza); Red Bar, Brooklyn (USA); and Southport Weekender in November 2008.
Devon's been a producer at BBC Radio 1, 2 & 1Xtra and made documentaries like Soul Train, Sexual Healing and Bossa & Beyond with well-known presenters like Trevor Nelson, Mica Paris, and Gilles Peterson.
Meeting and interviewing amazing artists like Stevie Wonder, Beyonce and Alicia Keys or political / sporting characters like Brian Lara, Tony Blair and Ann Widdecombe are among his career highs.
Out of work Devon spends his time devising quicker ways to unfold his folding bike, doing Ashtanga Yoga and rummaging around car boot sales on a Sunday morning.
On demand
This programme is not currently available on BBC iPlayer Radio
On radio
There are no upcoming broadcasts of this programme
Last on
Sun 5 Apr 2009 16:00
BBC Radio Nottingham