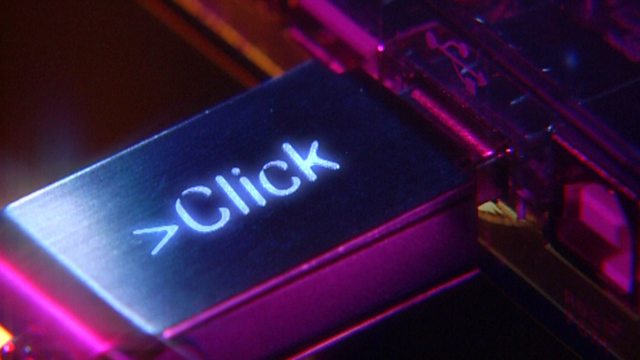 24/03/2009 - DIY Special (Open University)
This week we have a special edition of Digital Planet that was produced in association with the Open University, exploring the world of electronic DIY.
MAKE YOUR OWN FONT
London-based font designer, Jonathan Barnbrook, shows Gareth how to create his own typeface on the web. Could your handwriting become the next Times New Roman or Comic Sans?
MAKER FAIRE UK
Reporter Angela Saini visits the Maker Faire in Newcastle, organised by MAKE magazine. It has organised four events like this in the US since 2006, but this is the first in the UK.
Scientists, hackers, crafters and general DIY enthusiasts show off their latest technologies. Inventor, Jimmie Rodgers, explains why the Arduino circuit board is so popular amongst people who want to build their own hardware. And we meet the creator of a life-size, fire-breathing mechanical horse.
PHOTOSYNTH 3D PICTURES
Photos are taking on a new dimension. Josh Edwards from Microsoft Live Labs talks to Gareth about the software that reconstructs scenes using individual photographs. Photosynth can stitch together different sets of holiday pictures by a group of friends into one three-dimensional image.
Last on
Wed 25 Mar 2009
01:32

GMT