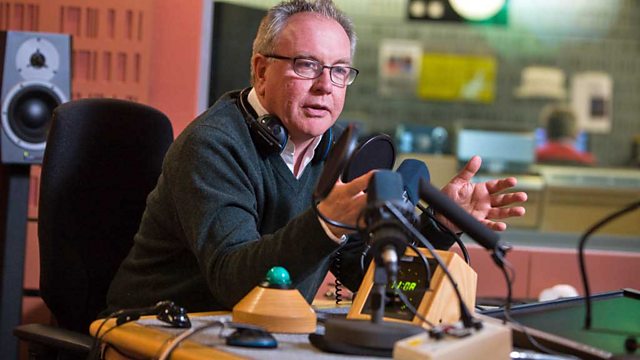 Outlook
Human stories from behind the global headlines. With Ritula Shah.
On today's programme: School shootings - a survivor speaks; plus, the pastor who helped bring down the Berlin Wall; and the man who spent a year doing nothing but doing good.
As Germany comes to terms with the horrific attack on a school there earlier this month, Outlook hears from a man who survived a similar incident in the US. Colin Goddard was caught up in the Virginia Tech attack in 2007, when 32 people were shot dead by Cho Seung-Hui. He tells us about his memories of that fateful day and about his determination to recover.
This autumn Germany celebrates the 20th anniversary of the fall of the Berlin Wall. Over the course of 1989 the popular desire for change gradually became apparent, as the small weekly prayer meetings in the East German city of Leipzig developed into huge marches for peace. Outlook's Damien McGuinness talks to Protestant pastor Christian Führer, who helped to galvanise the movement for German unification.
Does doing good make you feel good? After accidentally picking up the phone to a charity fundraiser one day, Seb Hunter decided he needed to do more to help those less fortunate than himself. So he spent a year working for free for good causes. But did it make him a better, or happier, person? Outlook talks to Seb about his experience of volunteering.
Last on
Sat 21 Mar 2009
03:06

GMT