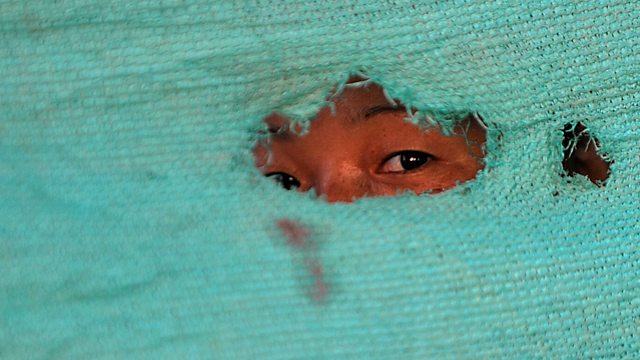 06/03/2009
Human stories from behind the global headlines. With Ritula Shah.
On today's programme, Ritula meets the Afghan actress in hiding; Ukrainian children in care and a father speaking about life with his mentally ill daughter.
Parwin Maushthal works as an actress in Kabul. Together with her husband, she was subject to threatening phone calls and abuse in the streets from people telling her to stop acting. Parwin defied the threats, but in December her husband was shot dead by unknown gunmen. She believes he was murdered because of her job and she has now gone into hiding to protect herself and her two children.
Ukraine is near the top of the list in Eastern Europe for the number of children in institutional care. With support from the government in Kiev, a British charity is providing an alternative - smaller homes with foster families. Marina Denysenko from the BBC Ukrainian service has been finding out what progress they're making.
Michael Greenberg's daughter Sally was 15 when she was brought home by police after rushing into a busy road in New York - convinced she could halt the traffic. She descended into manic depression and was diagnosed with bipolar disease. Michael spoke to Outlook about his life with his mentally ill child.
Last on