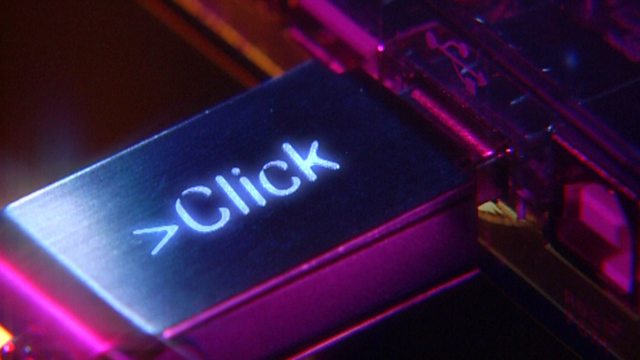 10/02/2009
GOOGLE LATITUDE CONTROVERSY
Google has launched a new tracking device, Latitude that tells others not just what you're doing but where you're doing it. Marketed as a social networking tool, how much do tracking technologies like this invade our privacy or is it all part of the new way to stay in touch with friends and acquaintances? Gareth discusses with Mark Ward from BBCnews.com.
MOBILE BANKING IN KENYA
Waimiru Gitahi reports on Kenya's mobile banking system which allows people to send and receive money by SMS with no need for a bank account.
The M-PESA system is operated by the country's largest mobile phone provider safaricom. How is the system changing how people across the country bank their money, pay for groceries, taxis or even their employees wages?
TEXT TRANSLATION SERVICE
As mobile banking in Kenya takes off, Gareth finds out about the scheme which uses it to pay people to do jobs on their mobile phone. He talks to Nathan Eagle, a researcher at the Santa Fe Institute in New Mexico, who has set up txteagle a system which he plans to launch country wide to offer jobs to anyone with a mobile phone.
SOCIAL NETWORKING AND PRIVACY
As Facebook passes its fifth birthday, has social networking come of age and how is it changing the way we think about privacy on and offline? Gareth talks to Judith Donath, Director of the Sociable Media Group at the Massachusetts Institute of Technology.
Last on
Wed 11 Feb 2009
01:32

GMT