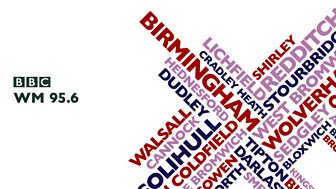 The Early Show
BBC WM 95.6 brings you music, travel and weather info to get you started on your day.
The Early Show
Wolves fan Daz presents The Early Show and then joins the Phil Upton @ Breakfast to bring you the very latest sports bulletins, football analysis and his trademark bad jokes.
A former postman, Daz was born in Cannock in 1968 and after leaving school formed a band called The Moneygods who released several albums and two singles.
While touring, Daz was also doing freelance work and was a regular contributor to the BBC 5-LIVE show The Way Out.
He joined BBC WM in April 2002 and quickly established himself as one of the station's leading football commentators and presented Sportsnight on Monday - Thursday evenings for five years from August 2004.
As well as his early morning duties, Daz can still be heard calling the action at some of the biggest West Midlands matches on weekends during the football season.