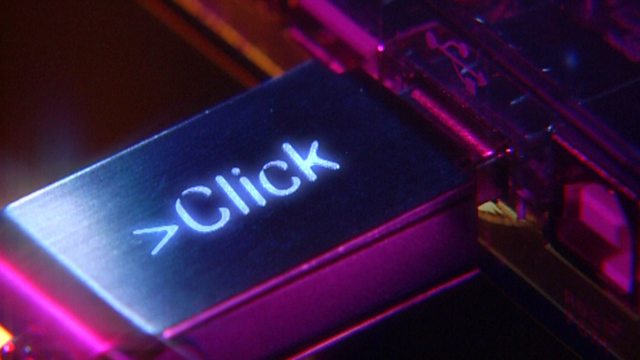 03/02/2009
OBAMA ONLINE
Barack Obama famously embraced digital technology in his campaign for president with great success using social networking, SMS messaging to raise funds and reach millions of voters.
Now he's in the White House how will he continue to use the internet to communicate? Gareth Mitchell talks to Clark Boyd about Obama's new blog and his plans for technology across the US.
ARE WIFI NETWORKS SECURE?
According to new research, wireless internet access points could become a target for viruses. Gareth Mitchell talks to researchers, Steven Myers from Indiana University, about the implications of this security flaw.
FILIPINO PENSIONERS
For years pensioners in the Philippines have to travel in person, every year, to the nearest pension office to confirm they are still eligible to receive their money. In a country spread over 7,000 islands the relevant office can be a day's travel away.
Now, for former government workers that lengthy sometimes traumatic journey has been replaced with a single phone call to an automated system run by the government's pension service, called the GSIS. Digital Planet's Tracey Logan reports.
GRANULAR COMPUTING
Computers can process huge amounts of information in a predictable consistent way in order to analyse it and get results. Gareth finds out why granular computing uses a more human-centric form of thinking that traditional methods. He talks to Andrzej Bargiela of the University of Malaysia about this new way of working.
Last on