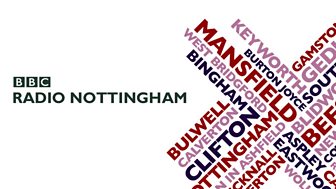 Sarah Julian
Heanor-born Sarah knew from an early age that she wanted to work in radio. It seemed the perfect job for someone who loves to talk.
She spent her holidays answering the phones at Radio Nottingham whilst studying English and History at university. After graduating she moved in full time.
What Sarah loves most about her job is talking to people on air - be it listeners who phone in or the visiting Dalai Lama.
But Sarah's most memorable day at work has to be Mother's Day when she shared the airwaves with her mother and mamma. It is the only day Sarah has been outtalked. Her mamma enjoyed it so much they wanted to return the following Sunday.
Sarah's biggest claim to fame, apart from being a May Queen for Heanor Carnival, is holding the unofficial record for the world's longest unmanned balloon flight.
She released the balloon in her back garden and months later received a letter back from America. For this, years later she earned a slot on ITV's One In A Million with Philip Schofield.
When off-air Sarah loves cups of tea, reading and the very rare lie-in.
Sarah lives in Ruddington with her husband and three young children.
On demand
This programme is not currently available on BBC iPlayer Radio
On radio
There are no upcoming broadcasts of this programme
Last on
Sat 27 Jun 2009 06:00
BBC Radio Nottingham