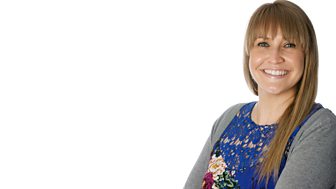 Claire Carter
Join Claire Carter on BBC Radio Gloucestershire.
On radio
Monday 12:00
BBC Radio Gloucestershire
All upcoming (17 new)
Claire Carter
Claire came to Cheltenham to study at the University of Gloucestershire ... and she has been here ever since!

Claire presents "Saturday Breakfast" and weekday afternoons... although she has presented nearly every other show on the station too.