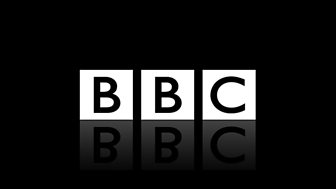 Ross Ellis
Bringing you all the latest in Cornish sport every Saturday afternoon is Ross Ellis.
Ross admits to being obsessed with sport from an early age.
He remembers being hypnotised by the popular BBC programme Grandstand as a child.
"I was mesmerised by the vidi-printer," he says, "as I child I couldn't understand where all the results were coming from, it was all a bit magical to me."
Ross has presented a variety of programmes during his time with BBC Radio Cornwall including Cornwall Connected and the Evening Programme but his real passion is sport.
He started covering South Western League football games for the station in 2005, usually from a windy and rainy field, while clutching a mobile phone! In 2006, Ross received an award from a BBC football commentary training scheme and became BBC Radio Cornwall's main football commentator in 2008. He has also reported on Torquay United and Exeter City for BBC Radio Devon.
Ross was one of the first sports reporters to commentate at the new Wembley stadium. One of the highlight's of Ross's career to date was commentating on the 2007 FA Vase final, which Truro City won 3-1. Ross says the final was a "real historic moment for Cornish sport and perhaps a moment that will never be replicated again."
He has also reported on Cornish rugby teams at Twickenham, including providing touchline reports for Cornwall's Plate final in 2008. "It was a little surreal being down at ground level during a match. The stewards kept giving me evil looks every time I veered towards the pitch!"
Ross says "One of the joys of presenting BBC Radio Cornwall Sport is the unpredictability of the programme. One minute you can be reflecting a tremendous victory for the Cornish Pirates and the next an abject defeat for a local football team."
In his spare time Ross likes to unwind on the golf course and top up his ever expanding library. "I can't walk past a book shop without going inside. I'm addicted to and forever buying books, half of which I never get around to reading.
Ross's favourite novel is To Kill A Mocking Bird by Harper Lee. "It's a classic," he says, "just so powerful and beautifully written." Ross is also a fan of Shakespeare with 'King Lear' being his favourite play.
But as always, Ross's interests always come back to sport and he admits to looking forward to listening to a certain reporter with childish enthusiasm each week: "For me, Stuart Hall is the finest thing to ever happen to sports broadcasting. His reports are simply a work of art."
On demand
This programme is not currently available on BBC iPlayer Radio
On radio
There are no upcoming broadcasts of this programme
Last on
New Year's Day 2010 14:00
BBC Radio Cornwall