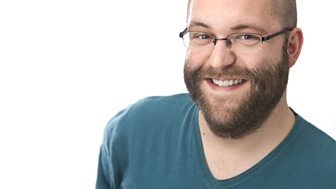 Russell Walker
Russell gets a kick out of hearing real people tell their stories on the show and has the mantra that if you're honest with him he'll always be honest with you.
Born in Derby, he's been a bingo caller; he left because he wouldn't wear a green waistcoat, horizontal stripes for Heaven's sake! He was a music teacher and he also became rather adept at claiming Jobseekers Allowance for a long period.
He believes North Yorkshire is the most beautiful place in the country and is making it his mission to eat his way around the place.
Tune in weekday mornings between 9am and noon; you'll laugh, occasionally cry, learn something new about where you live and hopefully wonder where the time goes everyday!