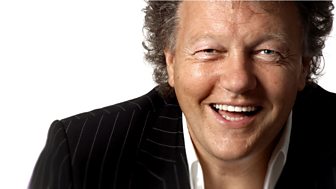 Bob Brolly's Irish Programme
Join Bob every Sunday afternoon from 1600 to hear a selection of your favourite Irish and country songs along with your dedications.
Bob, who was born in Derry, served an apprenticeship at Morris Motors in Coventry and then had a number of jobs including managing a shoe shop and tasting beer - despite being teetotal!
He formed a band, Calvary, and performed around Europe and he still sings and performs today.
Bob started presenting in the mid-1980s and joined the BBC in 2001. He loves football and his favourite song is Lying Eyes by The Eagles.
Email: brollyonair@bbc.co.uk