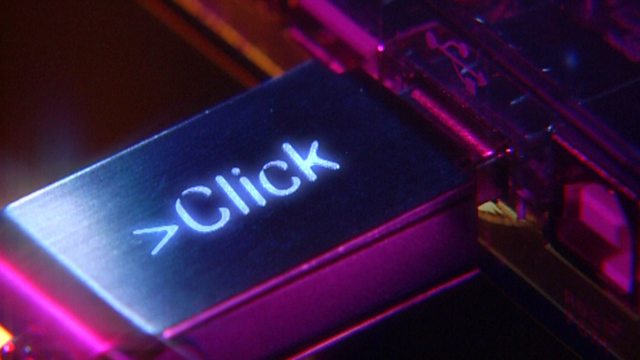 25/11/2008
HAS HODER BEEN ARRESTED?
This week, the blogosphere has been awash with rumours about controversial Iranian-Canadian blogger Hossein Derakhshan, who blogs as 'Hoder'. On 17th November, Iranian news website Jahan News reported that a 'Hossein D' had been arrested by the government and accused of spying for Israel.
However, his family have denied he has been arrested and there has been no further confirmation from government sources. Gareth asks BBC Persian reporter Pooneh Ghoddoosi about what has really happened to Hoder.
ARE YOUR GADGETS FUELLING THE WAR IN DRC?
Mineral mining in the Democratic Republic of Congo has been cited as a major factor in the ongoing conflict in the region. Many of these minerals, including cassiterite and tantalite (known locally as 'coltan') are used in the manufacture of electronic goods.
So what should be done to halt the trade in these exploited ores? We talk to Carina Tertsakian from campaigning NGO Global Witness and Emma Wickens from the Tantalum-Niobium International Study Center in Belgium.
NASA'S PLANS FOR CYBERSPACE
NASA has successfully tested the first deep space 'internet'. This week saw the first in a series of flight tests that sent messages to and from spacecraft called 'Deep Impact'. Deep Impact rendezvoused with comet Tempel 1 in 2005 and is going on to a second encounter with comet Boethin in late 2008.
The spacecraft has also been loaded with software allowing it to become the first 'node' in space for the interplanetary internet. These space nodes will store and forward data to hop between objects in space. Gareth talks to Adrian Hooke from NASA's Jet Propulsion Lab about the 10 year project.
Last on
Wed 26 Nov 2008
01:32

GMT