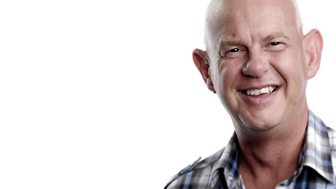 Julian Clegg
Everything you need to start your morning.
About the show
The Julian Clegg Breakfast Show brings you everything you need to start your morning - news, entertainment, travel, sport and weather.
Every weekday from 0630, Julian will help you stay in touch with what is happening around Hampshire, Dorset and the Isle of Wight.
A hallmark of the show is the Newsmaker Line - a platform for listeners to suggest their own stories and raise the issues that matter in their street or community.
The show even picked up a BBC award for original journalism for a story that was inspired by a 'newsmaker'.
Aided by a team of reporters, Julian puts the decision-makers, bosses and politicians in the spotlight to get answers to the questions you want to ask.
Julian says: "It's the interaction with the listeners that makes the show so special - whether it's setting the agenda or making us laugh, we couldn't do it without them!"
Alongside all of that, you'll get the most up-to-date traffic and travel information to keep you on the move during the morning rush-hour, and give you all the local, national and international news.
Julian's first break into BBC local radio was in Sussex but in 1997 he moved back to his roots to join BBC Radio Solent and set up home in the New Forest:
"After the show it's great to head out and walk the dogs, enjoying the views over the Solent. It's a fantastic part of the world to live and work in."
Get involved with the Julian Clegg Breakfast Show by calling 0345 30 30 961 or texting 81333. (Start your text with the word SOLENT and standard network charges apply) 
E-mail the programme: julianclegg@bbc.co.uk