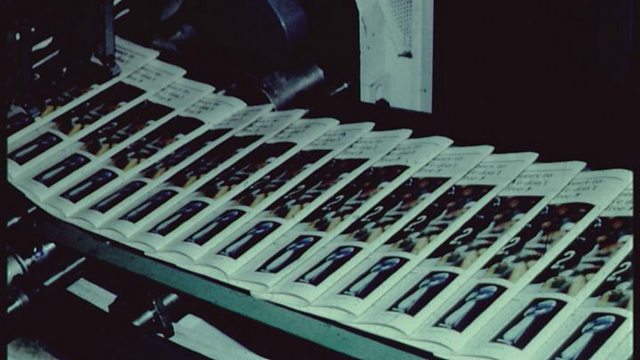 Music News
What is being said about music making this week in Herefordshire & Worcestershire.
Last on
BBC News
The Happy Mondays are headlining at this year's Nozstock The Hidden Valley festival in Herefordshire.
 
Other acts including Seasick Steve and Mungo's Hi-Fi  will take part in the Festival held in Bromyard from 21st-23rd July.
BBC News
The comedian and actor Stephen Fry, singer Will Young and world chess champion Garry Kasparov are just some of the diverse performers who'll be appearing at the 30th Hay Festival this year.
 
The organisers of the 10-day event on the Herefordshire/Welsh border say they're looking forward to celebrating three decades of the festival by bringing together some of the world's best writers, musicians and artists.
 
The veteran comedian Ken Dodd and artist Tracey Emin are also amongst the first people to be announced - the full line up will be released in April.
Slap Mag
The second Worcester Snowball, in aid of the life-saving Worcester Breast Unit Haven, raised a staggering £21,000 from their auction at the Bank House Bransford in December.
 
This was thanks, in no small part, to the efforts of local singer-songwriter Deborah Rose in sourcing a donation of a bucketload of merchandise and memorabilia from country legend Dolly Parton.
Worcester News
A special event featuring local musicians is being held to help raise vital cash to support Syrian refugees.
 
Gimme Shelter, at the Artrix in Bromsgrove, is a concert and evening of celebration to raise money to support the local Syrian community, which arrived in Redditch and other parts of the county last year.
 
Organised by Bromsgrove and Redditch Welcome Refugees (BRWR), the concert will include samba, folk, blues, jazz, roots, country and more from established acts.
 
The event is on February 22 at 7pm with tickets costing £15.
Worcester News
Enjoy the supersonic 70's show at the Evesham Arts Centre.
 
A spokesman said: "It's the hottest ticket in town: an incredible live show so jam-packed with classic 70's hits it's no wonder it's been described as the best 70's show of it's kind, with west end quality".
 
The curtain goes up on Saturday March 4, from 7:30pm.
Worcester News
Following the success of Hereford College of Arts' inaugural Music Week last year, the exciting line-up for 2017 has been released.
 
HCA's Music week will run from Monday to Friday, March 6-10, and will feature performances, workshops and lectures by guest music industry specialists from across the musical spectrum.
 
This year's line-up includes Simon Bates, professor of saxophone at the Royal Marines School of Music, Ollie Harding, drummer for The Shires, and singer-songwriter Ella Shaw, who wowed the audience and judges on Britain's Got Talent 2015.
Slap Mag
Mello Festival have announced an appetising line-up of headliners for their Spring Bank Holiday Weekend bash at Throckmorton Airfield near Pershore.
 
Acts include Hawkwind, Goldie Lookin' Chain and Altered Images - plus a DJ set from Bez of the Happy Mondays.
Slap Mag
Upton's 'every generation' festival have announced the headliners for their weekend event on 25-27 August.
 
Acts include Paul Young, Sophie Ellis-Bextor, Kim Wilde, Atomic Kitten - plus of course the ever-present Wurzels - ooh aarrr indeed!
BBC News
THE frontman of a band from Worcester has spoken about the steps they take to support fans from sexual assault at gigs.

Harry Koisser, lead singer of Peace, made the comments while appearing in a BBC inside Out West Midlands investigation which exposes the horror of sexual assaults in crowds at music gigs. 
The programme - which aired on BBC One - spoke to victims as well as the online movement Girls Against, which has received more than a thousand reports of such abuse. 
It has become so problematic in fact that some bands are taking action to protect fans themselves. 
Koisser tells the programme: "Somehow we ended up getting sent a really detailed account of someone who'd been sexually assaulted at the show. And we'd never realised that this happened at our shows." 
He said his gut feeling was to speak out at his next gig and address perpetrators direct. 
"On stage I would say "If you feel comfortable doing this you have to leave immediately."
Watch the show...
BBC News
Are the days of smelling like your idol gone forever?!
 
A number of papers are picking up on a report which says the sales of celebrity fragrances dropped by 22 percent last year.
 
Apparently, people are moving back to the designer labels like Armani, Chanel and Hugo Boss.
 
Which must be bad news for Malvern's Cher Lloyd who has her own fragrance out!