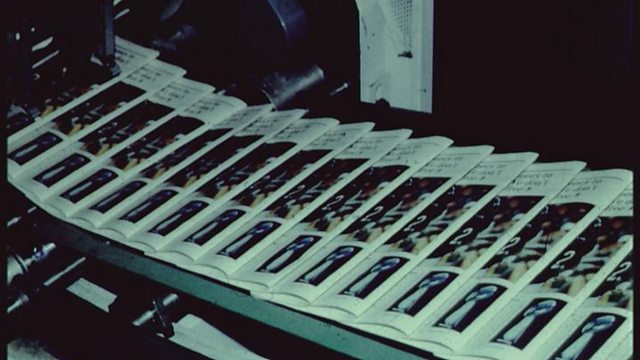 Local Papers
What is being said about music making this week.
Last on
Kidderminster Shuttle
Kidderminster singer Clark Carmody will be battling out on The Voice this weekend.

The 27-year-old who grew up on the Spennells Estate, has already wowed coaches in the initial blind audition stages of the BBC show and was snapped up by coach Rita Ora, who described his voice as 'ridiculous'. 
He's now back for the next stages of the competition, the battle rounds, which will see him, sing against fellow contestant Olivia Lawson, in a hope to sail through to the third stages of the competition. 
They will be singing Britney Spears' Everytime.
Read more...
Evesham Observer
A Vale music sensation is getting set to jet off to Barbados to shoot a music video for his soon-to-be-released debut single.

Matt Bate is continuing his musical journey with a trip to the picturesque isle in the next 10 days to shoot a video for his first single due for release in April. 
The location for the shoot is extra special for the hard-working musician who enjoyed a two week tour of the isle last year: "I wrote my debut single on the beach on my day off. 
"As my song was born in Barbados I thought it is only fitting we fly back and shoot the music video there too.". 
The talented musician worked as a project manager before he started playing live music and making monthly Youtube cover videos, which eventually led to him becoming a full-time live musician in 2013. 
Matt first burst onto the scene about three years ago when his online video of The Killers - Mr Brightside received more than 200,000 hits.
Read more...
Ledbury Reporter/BBC News
A family-run festival near Bromyard will welcome one of the biggest names in hip hop to headline this year.

Wu-Tang Clan, which is made up of lyrical stars including RZA, Ghostface Killa, GZA and Method Man, will headline at Nozstock this summer. 
The band were announced as headliners this week alongside Motown sensation Martha Reeves & The Vandellas, who will headline the Orchard Stage. 
They have charted over 26 hits, ten Billboard R&B singles chart top ten hits and two number ones, and their classic Dancing In The Street entered the Grammy Hall of Fame in 1999. 
The festival, which runs from Friday, July 24 to Sunday, July 26, is now in its 17th year.
Read more...

Redditch Standard/BBC News
A record enthusiast has returned to the street she grew up on to open up a new shop.

Ros Sidaway has previously operated Vintage Trax as a pop-up shop in the Kingfisher Shopping Centre but has now taken the decision to open up on the Birchfield Road in Headless Cross. 
The store opened today and will sell a range of pre-loved vinyl albums, 45s and cassettes from the 1950s to the 1990s along with music-related books, DVDs, merchandise and memorabilia, as well as a gifts handcrafted from old and damaged vinyl records. 
The road holds memories for her as the shop is just a few doors down from her childhood home and the house where Led Zeppelin drummer John Bonham was born.
Read more...
BBC News
Young performers now have the chance to show off their talents at The Hive in Worcester.
 
Musicians, comedians, dancers, film makers and poets are all invited to take part in a new series of open mic nights.
 
The event on the last Friday of every month is open to youngsters aged between 12 and 18 and is a chance to showcase their talent.
Worcester News
A pop-up performance of comic opera Mozart's Die Entfuhrung aus dem Serail will be held in a stunning venue near Ledbury.
 
The performance takes place on Friday, 13 March at Hellen's Manor near Much Marcle.