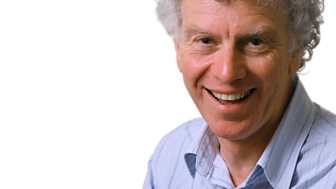 Johnny Coppin
Join Johnny Coppin for his showcase of Gloucestershire's acoustic music scene.
Johnny Coppin
Johnny Coppin is an an accomplished singer/songwriter who has produced and presented an acoustic music programme since 1996. 
He's also composer and poetry anthologist in his own right.
Formerly with the folk-rock band Decameron, his many solo albums include Forest & Vale & High Blue Hill, Edge of Day - a collaboration with world-famous writer Laurie Lee, Force of the River, A Country Christmas, The Shakespeare Songs and his most recent albums Keep the Flame and The Winding Stair.
His clear voice together with his ability to write fine songs make his music essentially English in character while having universal appeal.
Johnny's show features the full range of acoustic music from off the beaten track.
If you have a request for a particular song to be played, or if you have an acoustic music related event you would like to have publicised on the programme, just email him on johnny.coppin@bbc.co.uk