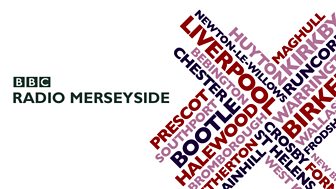 Late Night Live
With Linda McDermott. Late night conversation and a sprinkling of music.
On demand
This programme is not currently available on BBC iPlayer Radio
On radio
There are no upcoming broadcasts of this programme
Last on
Fri 29 May 2009 22:00
BBC Radio Merseyside
About the programme
Each weekday evening Linda McDermott brings you all the chat, culture and nightlife from Liverpool in the BBC Radio Merseyside late show (2200 - 0100).
Liverpool born and bred Linda has had a wide ranging career as a journalist. From a family of ardent football fans, Linda became one of the first female football reporters in the country. In fact, when she went to cover Skelmersdale United, the board met to decide whether to allow her in.
She's been a lion tamer in a circus, a petrol tanker driver, a navigator in the RAC rally and a pilot on the Mersey ferry...all in a day's work.
Among her assignments she's trained with the Army for a week in Germany where she was given the rank of Major; she spent a fortnight in Spain with John Aldridge and his wife Joan when they were moving to Real Sociedad; she's even sold a coat to Oprah Winfrey! Linda was interviewing her favourite television presenter when Oprah took a shine to Linda's coat and asked to buy it.
With nine press awards to her name, Linda was working for the Liverpool Echo when she was invited by BBC Radio Merseyside to host the lunchtime phone-in programme.
Among her memorable moments was having to broadcast live for three hours in storm force seas during the 50th Battle of the Atlantic commemorations and more recently hosting coverage of the Tall Ships parade in 2008.
Linda presented Morning Merseyside for seven years before moving to the late show, which means she now gets a well deserved lie in.