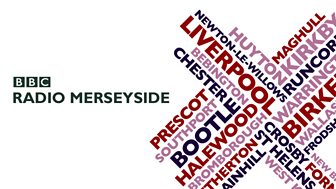 Merseyside Sport
Coverage of sport and sports news on BBC Radio Merseyside.
About the programme
Join BBC Radio Merseyside's sports team for the best news and coverage, whatever your sport.
We're on the air weeknights between 6.00pm - 7.00pm on BBC Radio Merseyside.
Paul Salt, Ian Kennedy, Mike Hughes and James Mountford will keep you up to date the latest news and scores, along with full commentary on Everton, Liverpool and Tranmere on matchnights. And we'll keep you up to date with Southport and Chester.
Ray French, Allan Rooney and Steve Roberts are the best team for the stories behind the scenes at St Helens, Warrington Wolves and Widnes Vikings, as well as first class commentary on 95.8FM and on 1485 AM.
And we're there with all the other sports around the Merseyside and Cheshire area, whether you follow it or play it yourself.
Boxing, Horse Racing, Basketball, Non League Football, Women's Football, Golf, Rugby Union, School Sport and Athletics.
BBC Radio Merseyside is first for football and first for sport in Merseyside, West Cheshire and West Lancashire.