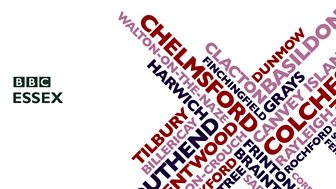 Breakfast on BBC Essex
Wake up with Ray Clark and the Breakfast Show team. Weekdays from 6am to 9am.
On demand
This programme is not currently available on BBC iPlayer Radio
On radio
There are no upcoming broadcasts of this programme
Last on
Fri 18 Jun 2010 06:00
BBC Essex
About the programme
Wake up with Planet Ray and the rest of the Ray Clark Breakfast Show team weekday mornings between 6am and 9am for the Essex stories you care about.
Find out what's going on where you live - and start your day with a smile as Essex wakes up with fun, serious or just plain daft.
Plus the all important travel, weather, sport and finance news you need to know as you get ready for the day ahead.
If you live in, and love, Essex this is the place to start your day.
If you have story for Ray you can call the programme on 01245 49 50 50 or text 81333 start your text with the word 'Essex'.
When you text 81333 you will be charged at your standard message rate.