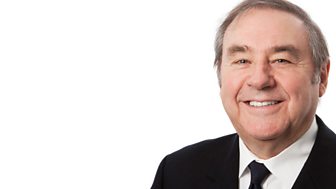 Richard Spendlove
Join Richard Spendlove on BBC Radio Cambridgeshire.
On demand
This programme is not currently available on BBC iPlayer Radio
On radio
There are no upcoming broadcasts of this programme
Last on
Sat 6 May 2017 21:00
BBC Radio Cambridgeshire
Richard Spendlove biography
Richard Spendlove was born in Carlton. He was a railwayman for thirty five years, arriving in Cambridge in 1963, when appointed Relief Station Master- one of the youngest men to be so appointed.
He retired from British Rail and became a BBC radio presenter, hosting extremely successful 'phone-in' chat shows across the Eastern region.
Along with David Croft OBE he created and co-wrote the BBC Television, the comedy series, "Oh Doctor Beeching".
In June 2000 he was awarded an MBE for services to regional and local broadcasting.