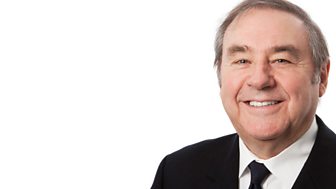 Richard Spendlove
Join Richard Spendlove on BBC Radio Cambridgeshire.
On radio
Today 21:00
BBC Essex, BBC Radio Cambridgeshire, BBC Radio Kent, BBC Radio Norfolk, BBC Radio Northampton & 2 more…
All upcoming (18 new)
Richard Spendlove biography
Richard Spendlove was born in Carlton. He was a railwayman for thirty five years, arriving in Cambridge in 1963, when appointed Relief Station Master- one of the youngest men to be so appointed.
He retired from British Rail and became a BBC radio presenter, hosting extremely successful 'phone-in' chat shows across the Eastern region.
Along with David Croft OBE he created and co-wrote the BBC Television, the comedy series, "Oh Doctor Beeching".
In June 2000 he was awarded an MBE for services to regional and local broadcasting.