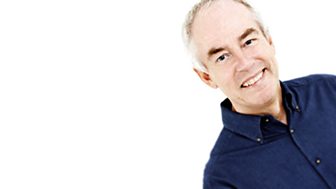 Howes Fishing
Railton brings you the latest from the region's rivers in Howes Fishing every Saturday from 6am.
Find out more about Railton and his passion for all things angling as well as the North East
Place of birth:
Sunderland.
Favourite view in the north-east of England?
Grassholme Reservoir in Teesdale. (I would like to have my ashes scattered there!)
Best thing about working in radio?
The job is not predictable, which makes it interesting. A breaking news story can change the way you work and keeps you on your toes.
Describe yourself in three words.
Total fishing freak.
First record you bought?
The Very Best of Andy Williams LP. I built my own stereo and didn't have anything to play on it so I had to pop out and buy a record to try it out.
Most interesting person you've interviewed?
Basil Brush in his hotel bedroom in Sunderland. It was quite funny as the chap at the time, Ivan Owen, was just in his ordinary clothes. I was expecting to chat to a fox!
If you were making a time capsule what would you put in it?
Tricky question. Possibly a demo tape I made for Radio 270 (a pirate station). I was only 14 and I don't think my voice had broken - it would give someone a laugh.
What couldn't you live without?
Nowadays, the computer.
What keeps you awake at night?
Work dreams. Usually things going horribly wrong but thankfully they are just dreams.
Any bad habits?
No!
Happiest memories?
The birth of my daughter in 1991.
On demand
This programme is not currently available on BBC iPlayer Radio
On radio
There are no upcoming broadcasts of this programme
Last on
Sun 30 Dec 2012 06:00
BBC Newcastle