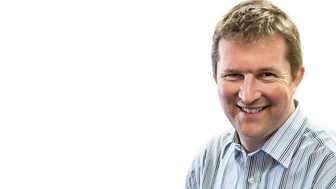 Jim Cathcart
Jim has been BBC Guernsey's breakfast man since 2010. Before that he was the mid-morning host.
He's a kayaker and hill-walker and enjoys motorsport as a competitor and marshal.
Jim starred in Guernsey's Dancefloor Challenge and has hosted events including Proms on the Pier and the Reach for a Star Talent Show.
Jim's career started in Hospital Radio. He's worked at BBC Radio Solent and BBC Radio Berkshire where he covered the Queen's 80th Birthday, Charles and Camilla's wedding, Trafalgar 200, the International Festival of the Sea and Southampton's last day at the Dell. He's broadcast from various locations including Island, the Pleinmont Tower and HMS Daring.