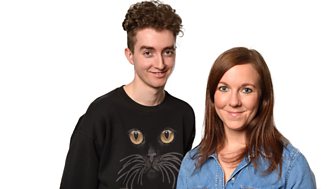 BBC WM 95.6 Introducing
Showcasing the best unsigned musical talent, born and bred in the West Midlands.
New music made in Birmingham and the Black country
Louise Brierley and Jack Parker present BBC Introducing... every Saturday night from 8pm on BBC WM showcasing the very best unsigned talent from across the West Midlands.
They both have a passion for music and as well as bringing you the best in new music born and bred in the West Midlands on BBC Introducing... they can be seen and heard presenting and producing other BBC WM and BBC TV programmes too.
Uploading tips
If you enter a Birmingham or Black Country postcode when you register, your songs go straight into BBC WM Introducing's inbox.

You'll be notified automatically when your tracks are listened to by someone at the BBC or if they're going to be broadcast. If we like what we hear, you might even bag yourself a session or a slot on the BBC Introducing festival stage.